DBAL-I2
Dual Beam Aiming Laser Intelligent
Green or Red Visible Aiming Laser IR Laser
Fully Adjustable Windage / Elevation
Powered By: One CR 123A Battery
Integrated Activation Switch
Quick Release HT Mount
Activation / Mode Selector Switch
Remote Cable Port
The Steiner eOptics Dual Beam Aiming Laser, or DBAL series, is the choice of military units worldwide.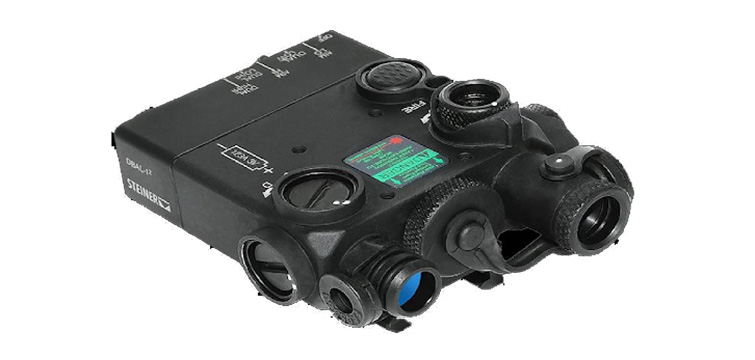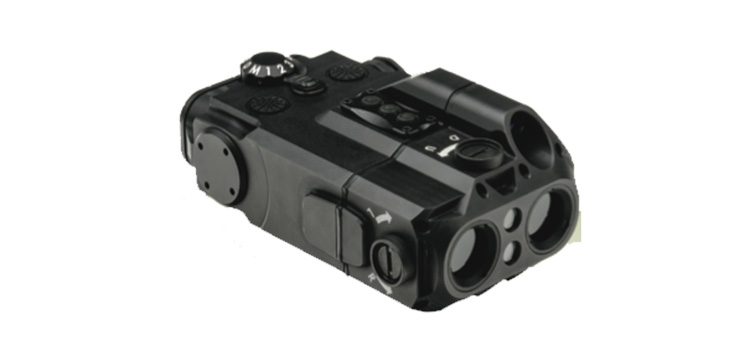 Dual Beam Aiming Laser— Laser Rangefinder
POWERFUL MULTI-FUNCTION WEAPON-MOUNTED LASER RANGEFINDER EQUIPPED WITH GREEN AND IR LASER POINTERS AND IR ILLUMINATOR. ONBOARD BALLISTICS CALCULATOR WITH INTEGRATED ENVIRONMENTAL AND POSITION SENSORS CALCULATES PRECISION FIRING SOLUTION FOR TARGETS OUT TO 7 KM.
OVERALL FEATURES
High quality, uniform, no-speckle NIR LED illumination
Ideal for spotter on sniper team or a single marksman
16 pre-set weapon and ammunition configurations
Dual Beam Aiming Laser Advanced3
FEATURES AN ADJUSTABLE IR ILLUMINATOR FOR BETTER ILLUMINATION AT LONGER RANGES, DUAL ACTIVATION SWITCHES AND HIGH/LOW POWER MODES.
OVERALL FEATURES
Available with high and low power modes
Integrated push-button switch and remote cable pressure-pad switch activation – tap and release for momentary activation; tap twice for 5-minute continuous ON
Attaches to any Picatinny rail using the patented, self-adjusting Quick Release HT Mount
Includes remote cable port
Activation/low battery indicator light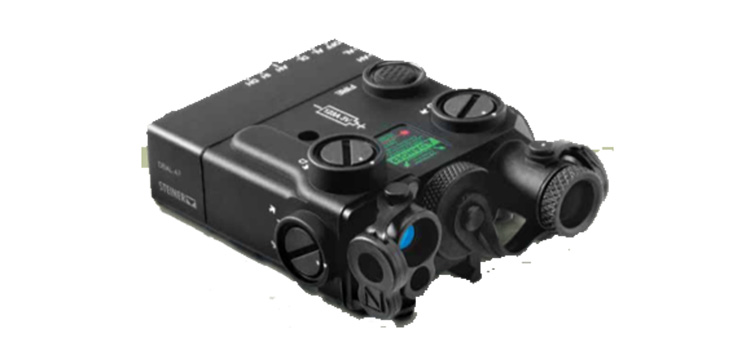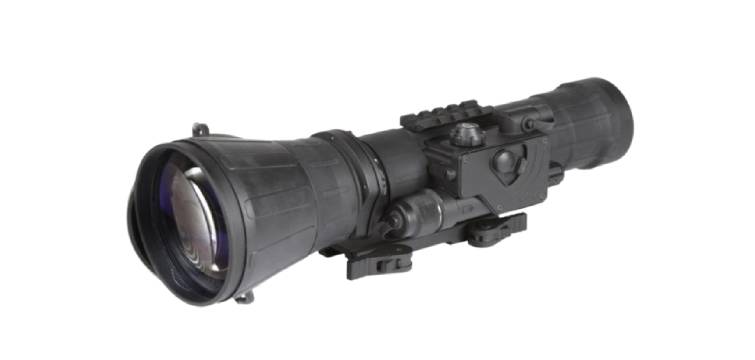 Night Sights
Capable of sighting at long distances (700-1000 m) at night to enhance night sniping capabilities
HIGH PERFORMANCE ULTRACOMPACT MULTIFUNCTION NIGHT VISION MONOCULAR
NVLS EVO SUB
THE SMALLEST 18MM FULL MIL SPEC NIGHT VISION MONOCULAR FOR LAND, SEA, AND AIR OPERATIONS.
OVERALL FEATURES
The EVO SUB is smallest 18mm submersible night vision monocular ever developed and built.
It is a fully ruggedized (aerospace light alloy) and extremely versatile device, being the only night vision monocular worldwide that can be used for all types of missions by military users as monocular, as binocular goggle, weapon mounted, helmet mounted, head mounted, handheld or even for combat divers.
The new optical design allows to increase the field of view to 43o with close to 0 distortion and to "capture" 50% more light from the night scene than any other monocular.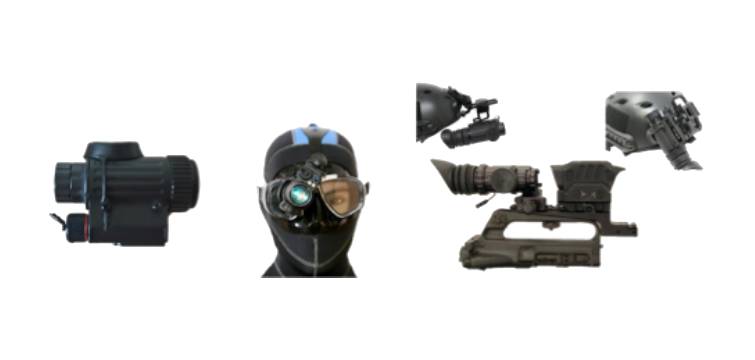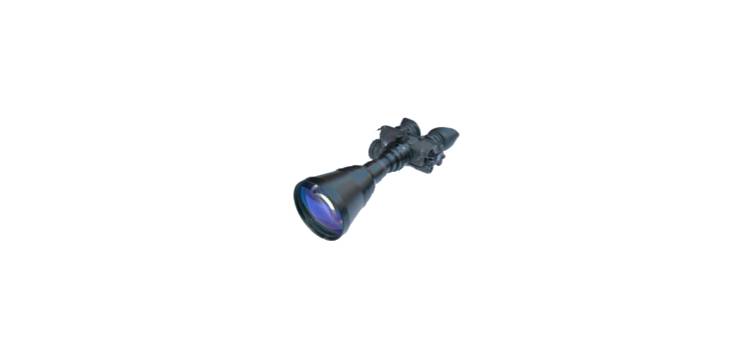 NIGHT BINOCULAR VISION GOGGLE
NVLS-7×7
THE CLASSIC SOLUTION FOR GROUND-BASED NIGHT OBSERVATION OPERATIONS.
Identical to the US AN/PVS-7, the night vision goggle NVLS-7 x7 represents the classic solution for ground-based night vision operations and medium-range observation. 
The binocular configuration has been for many years the standard configuration for night observation, this unique system allows night vision detection up to 1500m and above of human targets. 
THE MAIN DISTINCTIVE FACTORS OF THIS NVG ARE

x7 magnification

FOM > 1600

XR-5 Autogated image intensifier tube

Image intensifier life of more than 10.000 hours •Tripod Mounting Ring 
Compact High Resolution Thermal Weapon Sight Nvls Tws Medium Range (Mr)
UNCOOLED THERMAL OBSERVATION & WEAPON SIGHT FOR MEDIUM RANGE WEAPONS
OVERALL FEATURES
The NVLS TWS MR is a very compact, medium range, high- performance, uncooled thermal weapon sight, that significantly boosts the soldier's round-the-clock, all-weather-condition capabilities.
The NVLS TWS MR has specific configurations for sniper rifles or medium/heavy machine guns.
NVLS TWS MR can be combined with NVLS MICRO LRF

for quick target range acquisition.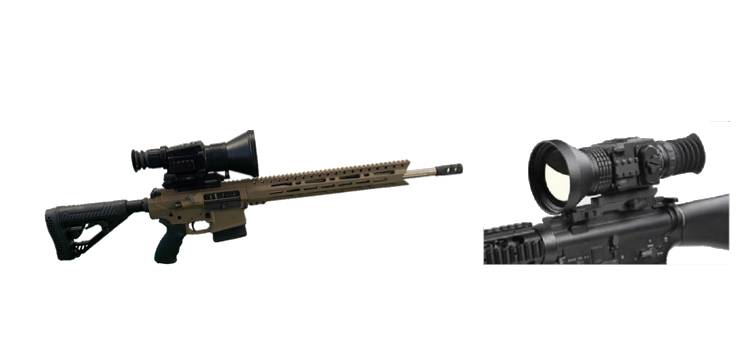 Flash bang Grenades
A stun grenade, also known as a flash grenade, flashbang, thunderflash or sound bomb, is an ostensibly non-lethal explosive device, used to temporarily disorient an enemy's senses.
It is designed to produce a blinding flash of light of around 7 million candela (cd) and an intensely loud "bang" of greater than 170 decibels (dB).
T Jets
DG Sets- 5.5 KVA to 300 KVA
The Armed forces require 100% back up power for critical equipment. They are constantly in need of Diesel Generating sets. We are also developing hybrid – Solar – Diesel Generating sets.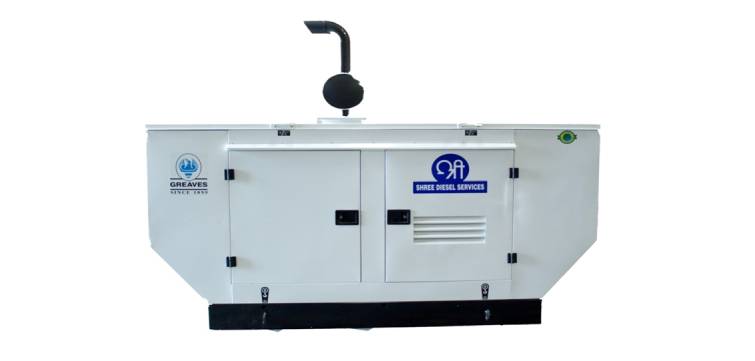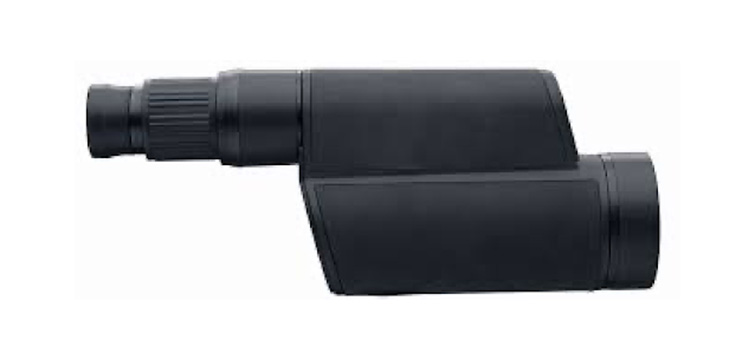 Mark 4 12-40x60mm Tactical Spotting Scope
Trusted by countless military sniper teams, the Mark 4 Tactical spotting scope gives you the brightness and clarity necessary for positive target identification in any conditions.
Mark 5HD
The new Leupold Mark 5HD was built with the serious shooter in mind. With input from elite level military personnel and professional shooters, we pushed the engineering limits. The result is the scope you've been waiting for.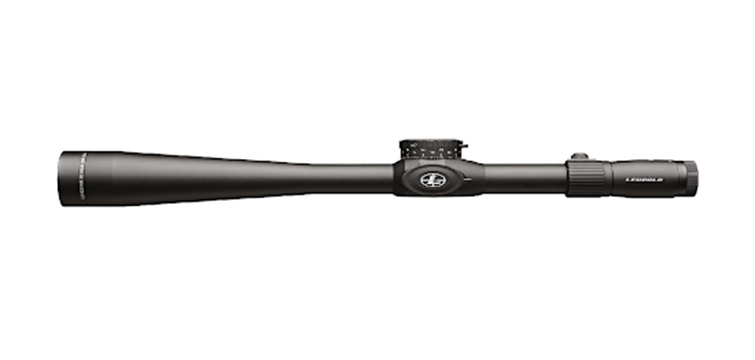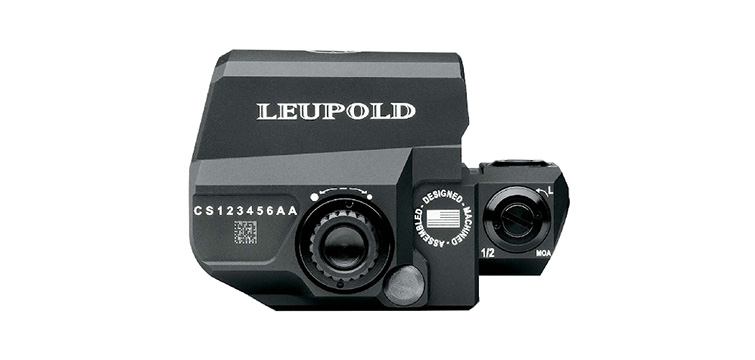 Leupold® Leupold Carbine Optic (LCO) Scope
The Leupold Carbine Optic (LCO) is a dream come true for carbine operators. The compact 1x red dot sight gives you natural, rapid target acquisition. The LCO's 1-MOA Dot reticle has 16 brightness settings to let you find the exact intensity you need in any conditions. At its highest setting, the dot will shine bright in the middle of the day, and it is night vision compatible on lower settings. The manual push-button on/off switch with integrated brightness control puts all the power at your fingertips. Using a common CR123A 3v Lithium battery, the LCO has a battery life of up to 5 years. The machined aluminum body provides the utmost in durability and the 1⁄2 MOA adjustments make sighting in fast and easy.